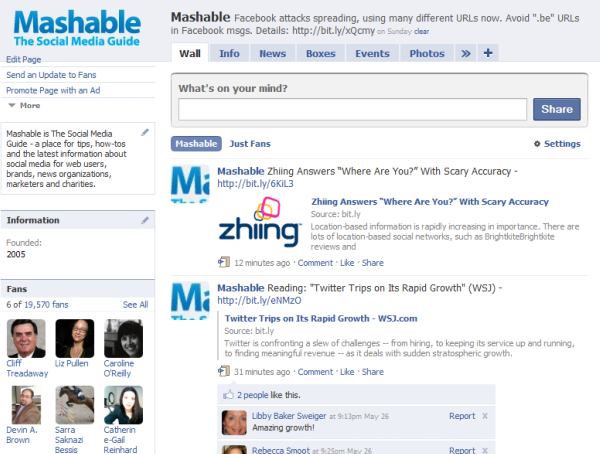 Da li da napravim grupu ili page na fejsu? To je već toliko često postavljano pitanje kao i 'A šta je to Twitter' kad je reč o uvodu u društvene medije. Otkad je u novembru 2007. Facebook lansirao Page kao deo veće advertajzing strategije došlo je do opšte zabune šta koristiti – Grupu ili Page.
Grupa i Page čak imaju i dosta slične alate i teško se uočava razlika, tako da bi se čak i neki iskusni marketing konsultant  zbunio i ne bi bio siguran koju opciju da preporuči klijentu…a Facebook samo nastavlja sa promenama u Page funkcijama i tako komplikuje sve više…
Šta je to Facebook Page?
I sami kažu: Facebook je stvorio Page kad su primetili da ljudi pokušavaju da se povežu sa brendovima i poznatim ličnostima ali ne na način koji bi baš funkcionisao…a sad ne samo da možete da se povežete sa omiljenim umetnicima itd, nego isto tako možete dati do znanja šta volite, slušate, praktikujete i to podeliti sa njima i preporučiti tako što ćete dodati Page vašem ličnom profilu.
Kad god postanete fan nekog brenda, benda, filma, osobe, hrane itd, to će biti objavljeno  na vašem zidu i vaši prijatelji će moći to da vide. Vi takođe možete videti na info tabu profila vaših prijatelja čiji su sve fanovi.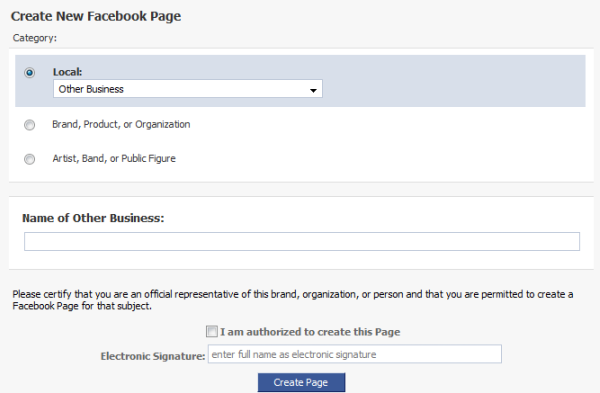 Da biste kreirali Fan Page, jednostavno idite na facebook.com/pages/create.php i kreirajte novi Page.
Naravno, jedan fan ne čini Page baš zabavnim.
Vrednost Page-a
Facebook Page se može posmatrati na isti način kao običan profil – Brand ili Celebrity Page ima mogućnost dodavanja prijatelja, mogu se dodavati slike, i takođe ima wall na koji fanovi mogu postovati.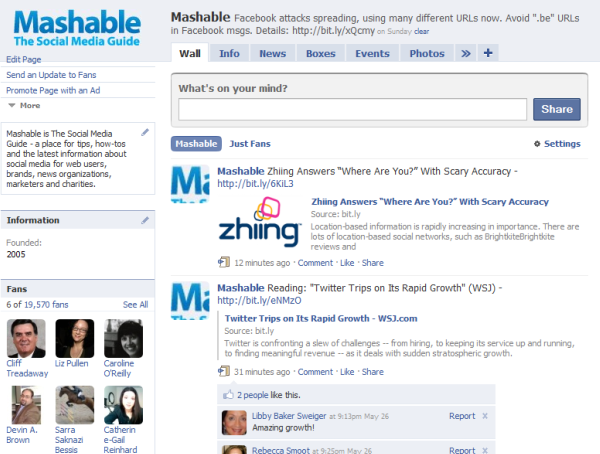 Page komunicira pomoću update-a koji se prikazuje na Update tabu ili na wallu ukoliko je u pitanju fan i ukoliko Page ima dozvolu od strane fana da prikazuje update. Page takođe može da ima i aplikacije. Ima dva walla, na jednom piše vlasnik Page-a a drugi je samo za fanove koji ostavljaju svoje poruke. Kao i običan Facebook profil, Page ima tabove i po želji možete dodati i sakriti informacije.
Šta je to Grupa?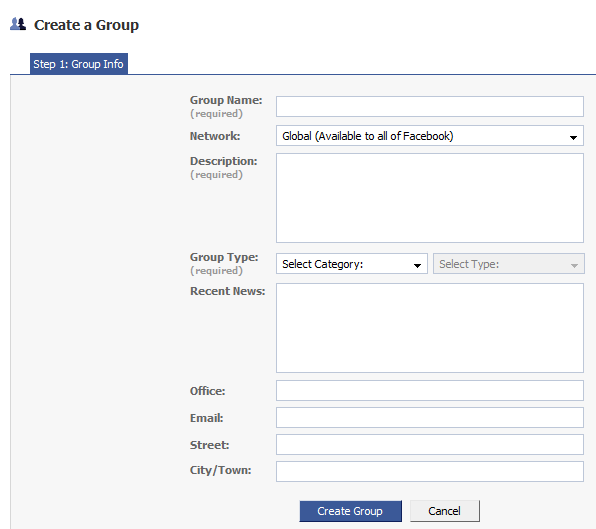 Grupe su malo drugačije od Page-a. Da biste kreirali Grupu, jednostavno idite na http://www.facebook.com/groups/create.php i popunite sve informacije što se tiče tipa grupe, i odlućite se koji da li ćete koristite delimičan network (napr, University network) ili za ceo Facebook. Možete podesiti permisije za učlanjenje tako da mogu da budu otvorene za sve, zatvorene (gde morate dobiti odobrenje administrator da biste se učlanili) ili tajne (funkcionišu samo na poziv). Grupe imaju administrator koji kontrolišu grupu, odobravaju članove ili pozivaju nove na učlanjenje. Administratori takođe mogu da postave 'officers' koji su zaduženi za mnogo toga…međutim, opet nemaju mogućnost administriranja grupe.
Upravo zbog opcija za učlanjenje i opšteg funkcionisanja, Grupe se poistovećuju sa pravim klubovima u nevirtuelnom svetu. Administratori mogu pozvati članove da se učlane preko Facebook maila ili običnog e-maila a javne Grupe se mogu naći i preko Facebook pretrage.
Page ili Grupa – šta koristiti?
Postoji niz faktora koje bi trebalo da razmotrite pre nego što donesete odluku šta ćete koristiti za vaš projekat – Page ili Grupu.
Lično vs. Poslovno:
Usled sigurnosnih alatki, ograničenja (recimo, samo grupe koje imaju ispod 5000 članova mogu da šalju mailove članovima) Facebook Grupe su više stvorene za neku ličnu interakciju. Grupe su isto tako direktno povezane sa ljudima koji ih administriraju, što bi značilo da aktivnosti koje se tamo dešavaju mogu da se odraze lično na vas. Page, sa druge strane, ne prikazuje imena administratora i na neki način se gleda više kao jedinstveni profil.
Facebook smatra da su Grupe samo na neki način samo ekstenzija vaših ličnih akcija. Kad postujete nešto kao administrator grupe, izgledaće kao da dolazi od vas i biće objavljeno na vašem ličnom profilu.
Naizmenično, Page može da kreira sadržaj koji će da potiče sa samog Page , tako da sadržaj ne mora biti povezan direktno sa vama.
Ključna razlika je i u tome što je Page indeksiran od strane spoljašnjih pretraživača kao što je Google, baš kao i lični profil, dok Grupe nemaju tu mogućnost.
Email vs. Update:
Dok god grupa ima ispod 5000 članova, administrator grupe mogu slati poruke članovima putem inboxa. Page administratori mogu slati fanovima update preko Page-a, a pojaviće se u sekciji Updates u inboxu fanova. Nema ograničenja što se tiče broja fanova i količine update-a koje možete slati fanovima.
Kontrola korisnika:
Grupe mogu ponuditi daleko više kontrole što se tiče učestvovanja u Grupi. Podešavanje permisija omogućavaju administratorima Grupe da ograniče pristup grupi, tako da novi članovi moraju biti odobreni od strane administratora. Pristup Page-u može biti ograničen samo kad su u pitanju godine i lokacije fanova. Opet, Grupe nekako više deluju kao privatni klub.
Aplikacije:
Page može da hostuje aplikacije tako da zapravo može biti više personalizovan i pokazati više sadržaja. Grupe ne mogu funkcionisati na ovaj način.
Moderacija:
Ni Grupa ni Page nemaju odlične alatke za moderaciju.  Ne može se sve ispratiti što se tiče postova, ko sve može da postavi post, šta sve od medija može da se postuje.
Ukoliko neko krene da spamuje na wallu Grupe ili Page-a, morate post otkloniti ručno a možete i ukloniti članove koji su postovali to.
Mogućnost za kreiranje Eventa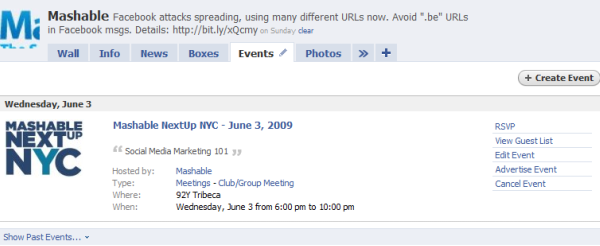 I Grupa i Page vam dozvoljavaju da kreirate objavljen Event koji se pojavljuje na home page – requests korisnika. Nijedno nema neku dodatnu funkciju pored Facebook Event aplikacije.
Oglašavanje
Oglasi se mogu platiti kako biste promovisali Grupu ili Page. Page će opet imati veću korist od oglašavanja jer se na ovaj način povećava interakcija sa korisnicima.
Grupe su odlične za organizovanje na nekom ličnom nivou i pre svega ima manje interakcija što se tiče same tematike Grupe. Page je bolji za brendove, biznis, bendove, filmove, poznate ličnosti koje žele da se povežu sa članovima i potencijalnim korisnicima bez korišćenja privatnog profila i ima stalno potrebu da premaši 5000 članova.
Izvor: mashable.com
Posted by mara in web-mastering
Tags: facebook, web-mastering